PREPERATION & PRETREATMENTS
Preparation/Pretreatments are paramount to the quality of the finished product. Technique Finishing has invested heavily again in providing plant & expertise to ensure this  part of the process is achieved to the highest standards.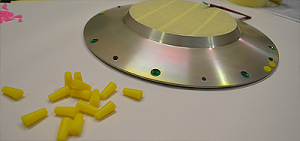 Shot blasting
Technique finishing shot blasting unit is capable of cleaning & abrading products up to 8 metre's long by 2.4 metres wide. We have seen excellent results in both high quality and longevity of our clients products and believe a blast profile will always provide the best surface to apply a variety of finishes. This process can be applied to most substrates by increasing or lowering the level of shot.
Masking
Specialized masking solutions have been created and adapted at Technique Finishing to provide the perfect edge to lay paint  against. We have developed masking jig systems for large batch runs which reduces labor costs for our clients. Our masking ability from client drawings is technical and accurate taking away the chance of reworking affecting lead times.
Metalisation
Thermal spray application know as hot zinc coating is fast becoming a replacement for galvanizing on outer surfaces to be painted as this process does not require any fettling before applying finish paint coats thus saving time and money for our clients. Prolonging the life your products is essential in various environments and this process achieves this time and time again giving the protection to your products.
Phosphating
Our vixen 3 stage phosphating machine  degreases, prepares and pretreats many variants of products particularly large batch runs reducing costs.
CONTINUOUS INSPECTIONS
As an ISO confirming company we operate inspection processes to very high standards and pride ourselves on being able to ensure you receive all work to the correct quality.
Working with your specifications we can ensure:
Colour swatches are provided to ensure that correct colour is consistently achieved.
Paint thickness measured and recorded (Please ask if required) in line with your specifiaction
Gloss level analysis.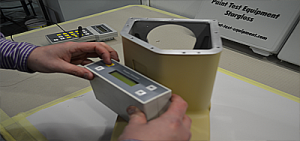 Our works process covers.
Initial collection arranged. Products INSPECTED for faults and counted.
Nominated specialized factory for your products particular requirements.
Sales orders/job cards raised to ensure your products are processed correctly.
Pre-treatments of your products are carried out to your specification ready for paint application.
Essential pre-INSPECTIONS by foreman prior to paint applications.
Coatings applied as per manufacturers specifications and recommendations.
Thickness of paints tested as required / pre- INSPECTIONS carried out before de-masking.
INSPECTION by quality control before packaging.
Over protective packaging applied ensuring your products arrive in prestige condition .
Notes of delivery and certificates of conformity raised, ready for delivery.
Full tracking paper trail.
PACKING & DELIVERY
Technique Finishing ensures that your quality finished products are delivered to you in protective packaging ensuring that no items are damaged in transite and future storage. Our quality aim is to ensure you products are 100% ready for use in your manufcaturing process.
All products are delivered by our own fleet/personel ensuring we have full responsibility of the quality from our door to yours.